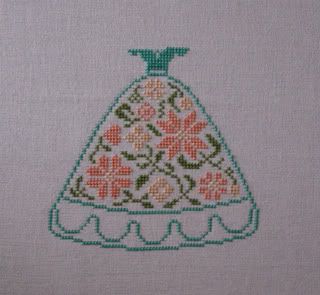 Here is as far as I have gotten on the SAL. I have a few other commitments to work on but had s little time while waiting for fabric for them. Now my fabric is here so I will have to put this down for a little bit.
As someone mentioned this is a fun stitch and it is going to be hard to stay away from it LOL Maybe it will force me to stitch faster on the other things so I can get back to this :)
I am really enjoying seeing everyones progress!
Lisa S
Florida